Who We Are
About People Architects
People Architects was established in 2011, with a vision to help people make career choices that fit strongly with their personality and talents. When a person works in a role well suited to their strengths and values, they are more likely to perform better and find greater fulfillment in what they do.
Making career decisions or changes can often feel like a daunting process, and involves a range of emotions.  Our career coaching services provide fresh perspective and practical tools that will help you work through your questions and feelings to move forward with clarity. We want you to develop confidence in the choices you are making. The coaching sessions are tailored to suit your unique situation, with a range of options to work within your time-frame and budget. People Architects have successfully helped people at a variety of career crossroads, such as school leavers, tertiary students, mid career changers and those navigating a return to paid employment.
Alongside individual coaching, People Architects also provide specialist HR services to small businesses and not for profits on a contract basis. We believe organisations have greater potential to thrive when they have strong processes in place to employ and retain their people. Our key specialities include recruitment, performance management, team building workshops, employee coaching and outplacement support.
Tracey McDowall

Career Coach and HR Consultant
Diploma in Counselling, Diploma in Career Guidance, Degree in Hospitality Management (HR Major), Qualified Myers Briggs Practitioner.
I am a qualified career coach who enjoys working holistically with you to ensure all aspects of your life are well considered when making career choices. Before starting People Architects, I worked in the recruitment industry, with roles in training and quality management. I have also been a face to face counsellor for A Girl Called Hope (an Auckland based residential programme for young women) and a phone counsellor for Youthline and Lifeline. I love assisting all types of clients on their career journey to clarify their choices and move forward with confidence. I can provide guidance not only on how to search for jobs effectively, but also current knowledge on how organisations recruit and make hiring decisions.
I also provide human resources support on a contract basis to small businesses and not for profits. I work alongside you to ensure you have HR processes that provide the best opportunity for your organisation and your people to flourish.
Originally from Auckland, my family and I moved to Christchurch in 2018 and are very much enjoying all that the Canterbury lifestyle has to offer with our two  children, Daniel and Naomi. My husband James is an Engineer. I enjoy Pilates, walks through Hagley Park, strong coffee and tasting new chocolate flavours.
Please visit my LinkedIn profile for further information on my background and client recommendations.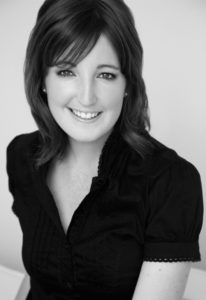 Individual Coaching
We offer individual coaching sessions in person within Taranaki or via SKYPE. As we understand each clients situation is different, you have the choice of booking pay as you go sessions (based on $120 per hour) or one of our purpose-built packages (see below)
Considering changing your job?
Stuck in a rut and looking for a new challenge?
Wanting a career that's a better 'fit'?
We'll help you explore and identify fulfilling career pathways. You will be equipped with tools to filter through options so you can make confident decisions. We tailor the process to fit your needs. Session topics may include:
Understanding your career motivators
Identifying skill sets you want to utilise and develop
Linking your preferred skills and values to suitable industries and jobs
Action plans, CV feedback and interview training
$475 (3 session package, each session is 1.5 hours)
Unsure where to start with returning to work?
Looking for a professional sounding board to explore your options?
Need to update your CV and interview skills for today's market?
This package is tailored for individuals preparing to return to paid work (for example after raising children, illness or extended travel). Professionally and personally we understand this journey and can help you navigate your way through this transition. Session topics may include:
Defining your non-negotiable values, motivators, and career goals
Understanding your transferable skills and how to promote them to employers
Job search strategy advice for today's market
Tools to build your confidence with CV writing and interviews
$475 (3 session package, each session is 1.5 hours)
Asking what's next?
Uncertain which careers / study pathways suit your interests and skills?
Feeling overwhelmed by the number of choices?
Completing your studies is exciting but deciding what's next can be challenging. Often you're considering opinions from many different people. We provide an independent sounding board to explore your options. You'll be equipped with tools to move forward and clarify your direction. We tailor the process to fit your needs. Session topics may include:
Understanding your personality, strengths, interests and skills
Identifying suitable career and study pathways
Practical action plans to research study and job options
CV writing and interview training
Parents are welcome to attend part or whole coaching sessions with their child's agreement. Evening and Saturday appointments are available. This package includes access to Bulls-Eye, a NZ online career quiz and information tool specifically designed for young people.
$335 (2 session package, each session is 1.5 hours)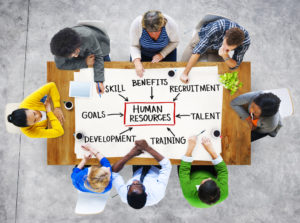 HR Services
Developing your people.

Our range of HR services are tailored to suit the needs and budget of your organisation, and are ideal for small businesses or not for profit organisations who may not have a permanent HR staff member. Tracey can provide support on an ongoing contract or adhoc project basis. She draws on her background in assisting a variety of organisations and is up to date with new developments and legislation affecting the processes you are implementing. Most services can be provided remotely. Please contact Tracey to talk more about your specific needs and to find out how she can assist.